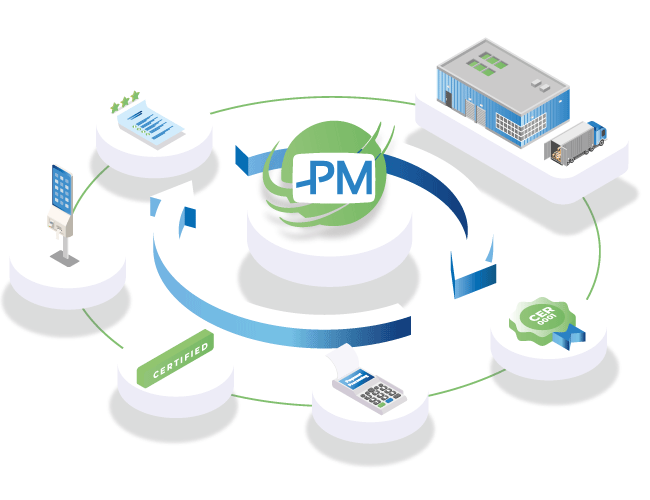 Our certifications
Discover the different certifications and actions set up
REMPARTS certification
Since 2018, Planet Monetic has been working to remain REMPARTS labeled by the GIE Cartes Bancaires and the Pay Cert organization! We are constantly in continuous improvement to best meet the requirements of this label.
What is REMPARTS?

REMPARTS is a plan to strengthen security in the acceptance field developed by the GIE Cartes Bancaires in 2015. Indeed, the REMPARTS standard aims to prevent and limit fraud, through new provisions aimed at:
Better understanding and make acceptance stakeholders more accountable,
Reinforce security around acceptance products and businesses,
Implement action levers on the ecosystem
Improve the responsiveness of the Credit Card system in the event of fraud, in conjunction with all its stakeholders.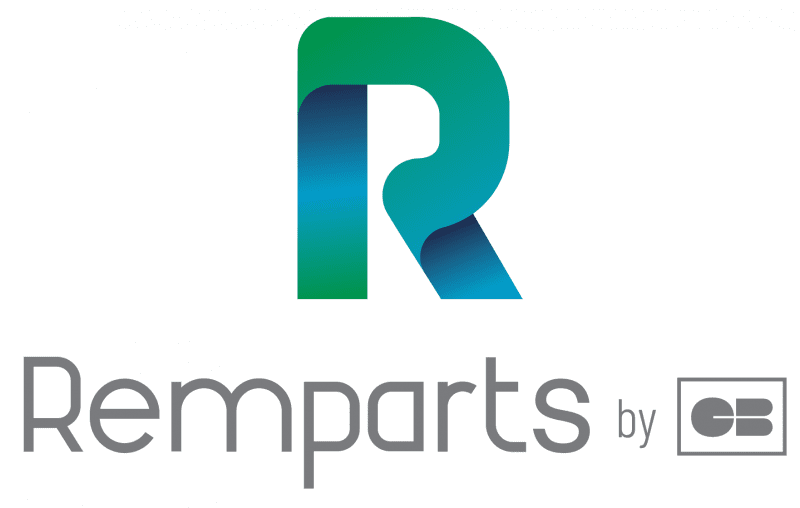 Authorization mode of the acceptation systems

From January 2016, the authorization of the acceptation system changed by introducing a management on the life cycle in three steps:
Pronouncement of the authorization mode of the acceptation system,
End of commercialization and the deployment of the acceptation system,
End of life of the acceptation system.
Search engine and certification, what is it useful to?
First of all, the certification plan for the professionals from acceptance, setting up by payment card, target to be sure that technical and offer services from providers are realized in the rules. Rules that respect, the appropriate security measures for the gestion for the acceptation system in the context "payment card". So, these measures are specified trough a reference requirement.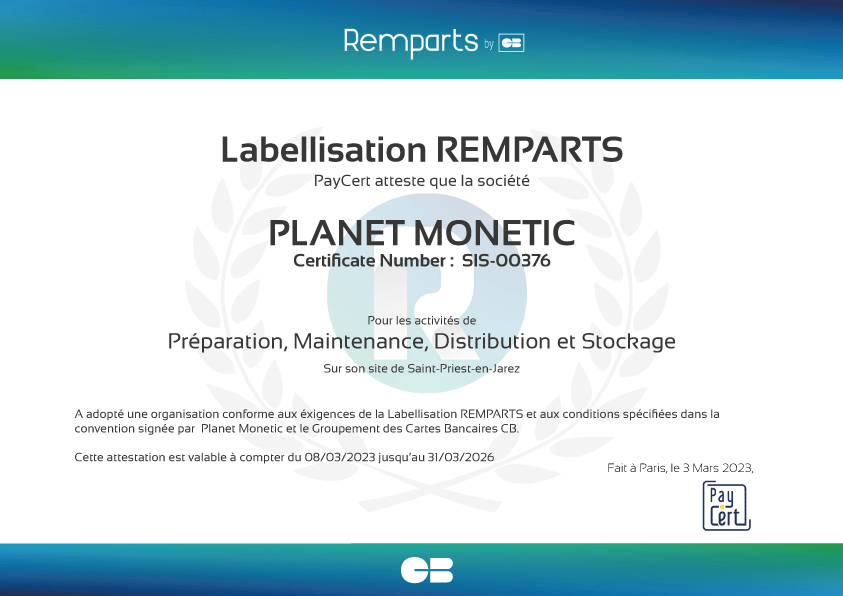 PAQTE charter
This year, Planet Monetic is signatory of the PAQTE charter, an initiative in favour of the inclusion and the professional insertion.

What is the PAQTE charter?

The PAQTE charter is an engagement took by the companies that desires to work in favour of citizens of priority districts of the city politics (QPV), with ambitious objectives, quantified and evaluated.
How can it be implemented?
Indeed, since access to employment is a major lever for inclusion, the mobilization of companies around this issue is essential. To this end, this charter is based on 4 main principles:
Raising awareness by creating an initial link between the company and secondary school students in the QPV. Through discovery internships and awareness-raising activities,
Training by faciliting the professional integration of young poeple from the QPV through apprenticeships,
Recruiting by continuously improving HR pratices in order to avoid discriminatory biases at the time of hiring and throughout the career,
Buy by promoting customer-supplier relations with the QPV. They then become a lever for local economic development by promoting responsible purchasing.