Planet Monetic awarded the REMPARTS certification!
Planet Monetic has been awarded the REMPARTS label, introduced by the GIE Cartes Bancaires and PayCert to combat fraud and increase the accountability of the CB acceptance ecosystem.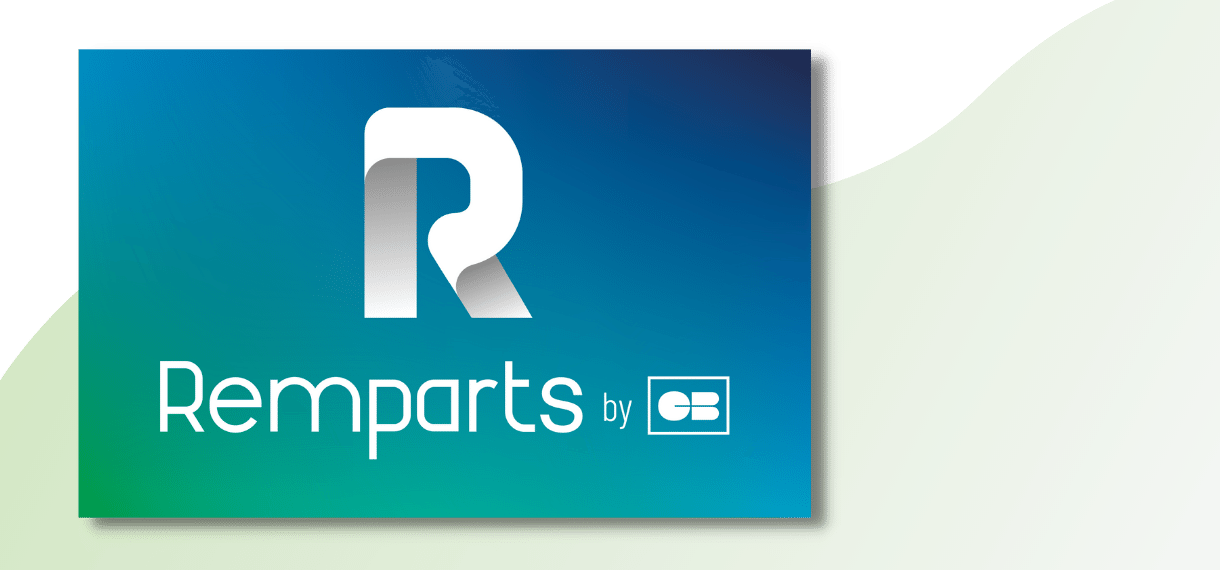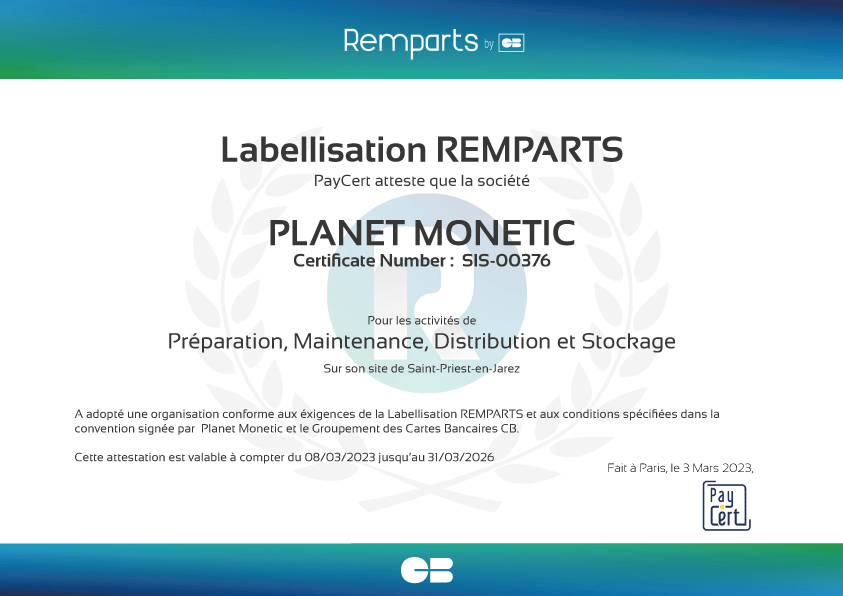 What is the REMPARTS certification?

Since 2019 march the 14th, we have been part of the very select circle of certified POS service providers. This certification validates the strategic investments, procedures and security standards implemented internally for our customers. All the company's employees were involved and mobilised in this project to meeet the requirements of the auditing bodies.
Definition: Renforcement Et Maîtrise sur Parc Acceptation "CB" – Résilience, Transparence & Sécurité
The purpose of the REMPARTS standard is to strengthen security in the field of bankcard acceptance, as developed by GIE Cartes Bancaires. The aim is to prevent and limit fraud through new provisions designed to:
Improving the knowledge and accountability of acceptance operators
Strengthen security around acceptance products and businesses
Implement levers for action in the ecosystem
Improve the responsiveness of the Credit Card system in the event of fraud, in conjunction with all stakeholders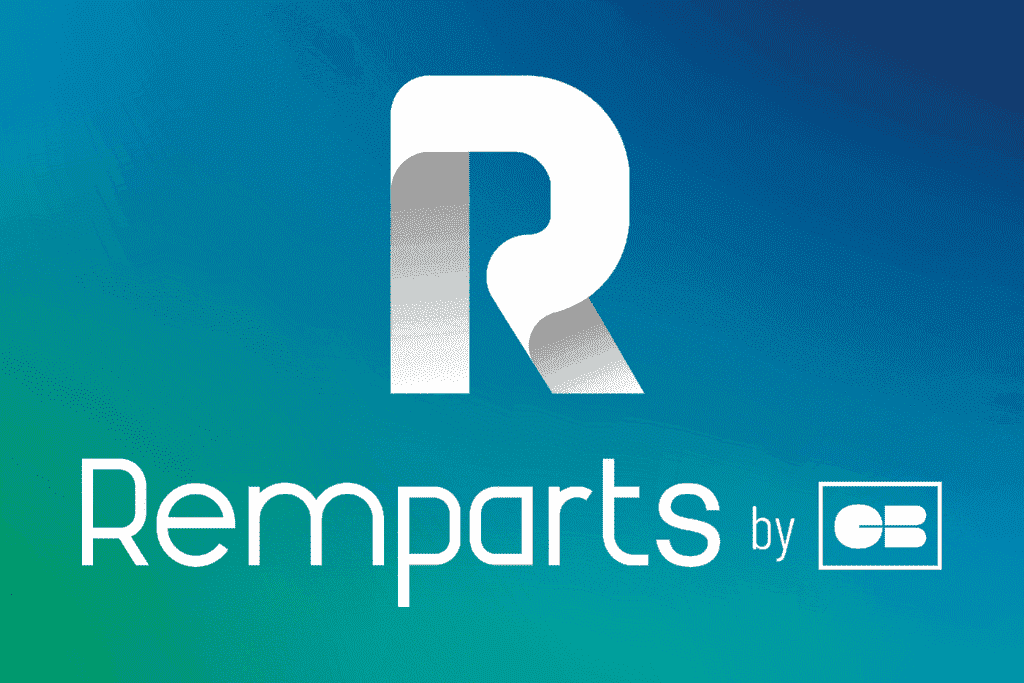 The added value of the REMPARTS label and standard!

Thanks to this certification, our customers and partners will benefit from the following security features:

Equipment storage:
Secure storage area
Storage monitoring
Order preparation

Secure laboratory
Control at every step
Monitoring and incident management
Tracked and secure shipments
Hardware repair

Secure area
Tracking and tracing
Control at every step
Secure reactivation with mutual control
Destruction of sensitive data with certificate of destruction
Information systems
Implementation of actions to deal with IT risks
Back-up policy
Security watch
Disaster recovery plan (DRP)
Infrastructures/monitoring
Secure building
Annual internal audit
Audit of our service providers (confidentiality clause)
Permanent and periodic control systems
Training and awareness-raising for technicians to limit risks
Business continuity plan
If you would like more information on the conditions for REMPARTS certification, or to find out more about our professional environment, come and visit our premises.