how to setup a dematerialised mobile payment solution?
How do you set up a dematerialised mobile payment solution? Who is this solution aimed at? How can I improve the quality of work for restaurant waiters? What are the advantages of this Android POS terminal? How can I reduce the amount of hardware used? What are the advantages of installing this solution?
We have tried to answer all these questions through a case study.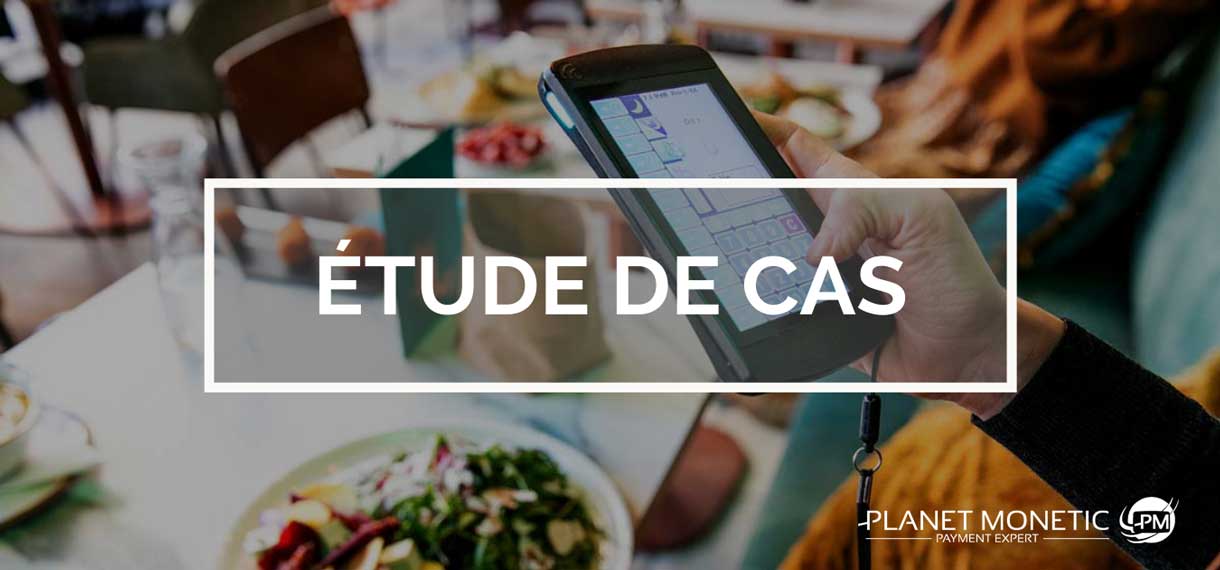 Analysis of your needs
Our partner is a software publisher specialising in catering. Its customer takes orders directly at the table using a PAD and a portable payment terminal (POS) for collection.
The problem encountered
However, the customer wanted to optimise the order-taking and payment processes. The servers had too much equipment and were wasting time using it.
Secondly, he would like to be able to avoid input errors.
Bringed answer
When we got in touch with Planet Monetic, we mentioned Android terminals that could combine business software and payment.
This all-in-one product automates the cash register/POS terminal link.
There are 2 models:
A terminal with ticket printing (heavier)
A terminal without ticket printing (lighter)
The customer opted for the terminal without ticket printing, in order to make the product lighter for its servers.
This offer enables:

Consolidate the PAD/POS solution into a single product
keep the lightness of a PAD
View all transactions and discounts on the portal
Delete merchant tickets or reprint them on a network printer
Take remote control of all your payment terminals
Control hardware and push application updates
Secure cash receipts (theft/loss/fraud)
Our partner has also offered this solution to sports venues to speed up order-taking in queues and provide services directly at the seat.
What's more, the product can also be used to read admission tickets, thanks to its support for QR codes!