How do I cash in at a kiosk with an integrated bank terminal?
How do I cash in at a kiosk with an integrated bank terminal? What software is used? What hardware is compatible? We have tried to answer all these questions through an expert case study.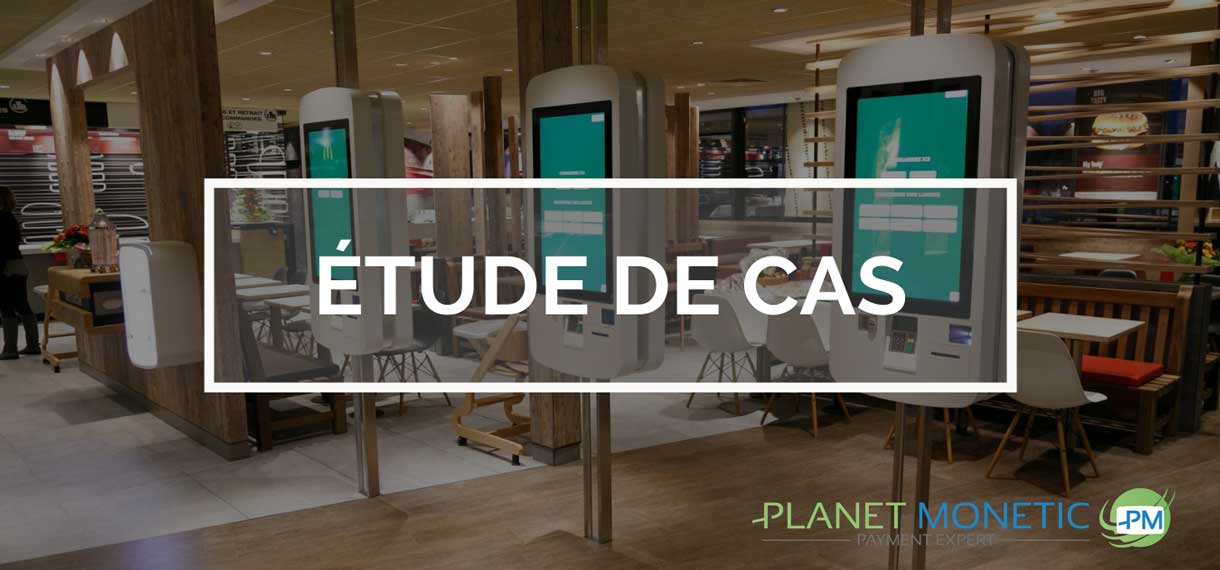 Needs analysis
Our prospect is a software publisher specialising in fast food. Its customer wanted to install payment terminals in its fast-food outlets to speed up order-taking and optimise customer waiting times.
The problem encountered
Send the amount of a transaction from its kiosks to a payment terminal. The TPA solution was rejected as too expensive.
Bringed solution
When he contacted Planet Monetic, we offered him the solutions used by the leaders in the sector. We proposed a centralised monetic solution, integrating electronic payment directly into its business software. As a result, a simple connected pinpad is all that's needed to accept cash on its kiosks.
This integrated monetic solution enables you to:
Accept CB/CLESS/Restaurant voucher transactions
View all transactions and discounts for all points of sale on the portal
Eliminate merchant tickets
Optimise cost and ease of maintenance
In order to combine kiosk and counter payments, the publisher has adjusted its development to offer its customers the same equipment solution for the entire restaurant. As a result, customers can view all kiosk/counter transactions on a single back-office screen.