Digital holiday vouchers on a payment terminal
Discover the new Connect holiday vouchers. Digitised and dematerialised holiday vouchers directly onto electronic payment terminals (POS) to collect sales.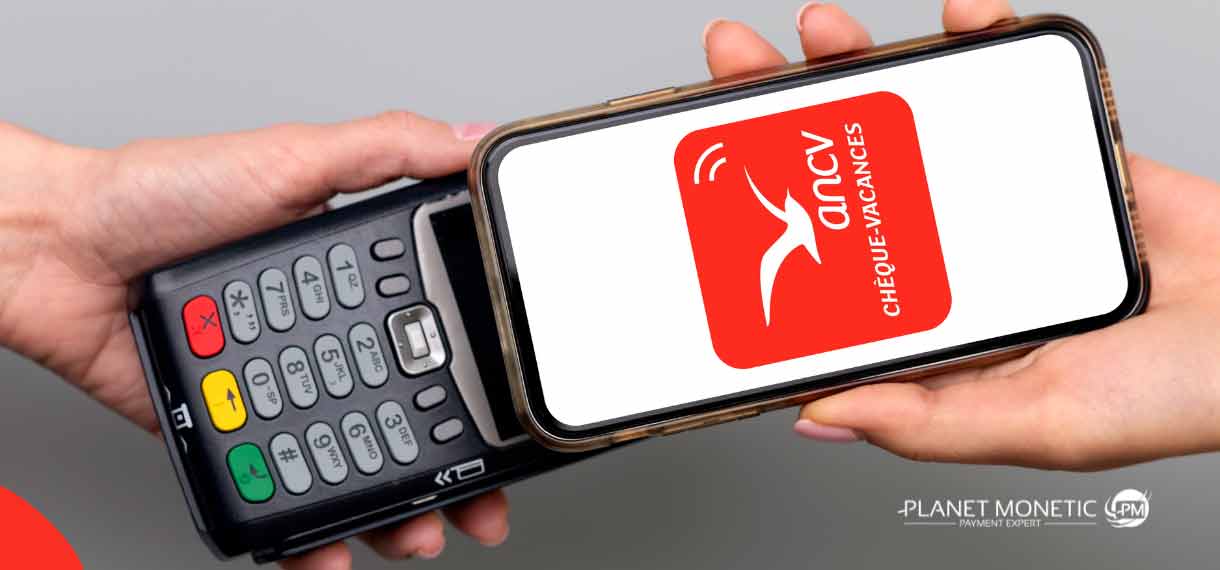 Digitalise your holiday vouchers

Planet Monetic has developed an application in collaboration with the Agence Nationale pour les Chèques-Vacances Connect (ANCV) that is guaranteed to make it easier to cash your holiday vouchers.
This application is installed directly on payment terminals and saves time in the day-to-day management of payments. Thanks to the automation of digital transactions, payments can be quickly and easily.
Time gain

No more paper to manage
No delivery, and follow to do
Merchant ANCV account credited within 5 days
Dedicated back-office with basic operations

On live vizualisation
Filters research
Daily payments export for a closer approach with the merchant cash register
Transaction cancellation
Simple and intuitive to use

Combined ANCV and bank card payment available
Merchants choose the amount of their transaction
Merchants can track their transactions in real time
Compatibility
Only available for standalone monetic
On Ingenico Tetra Move 5000 and Desk 5000 POS terminals (Desk 5000 display)
Application available on the INGENICO TEM/TMS software platform
How does it work?

First of all, to cash in CVs, merchants will need to enter the total amount of the transaction and validate it. The QR code for the cardholder is then displayed, and at the end of the transaction the merchant prints out the 2 transaction receipts.
Cardholders will have the "Chèques-Vacances connect" application on their phones. At the time of collection, they will have to scan a QR code generated by the POS machine in order to validate the payment in part or in full.
To open an electronic payment contract, retailers must obtain their ANCV ShopID.
Find out more about the Chèques-Vacances Connect application