Ingenico Axium D7 - Collection and payment combined
Ingenico's Axium D7 tablet is an Android-based mobile payment solution. It directly integrates contact and contactless payment (cards, smartphones and connected watches).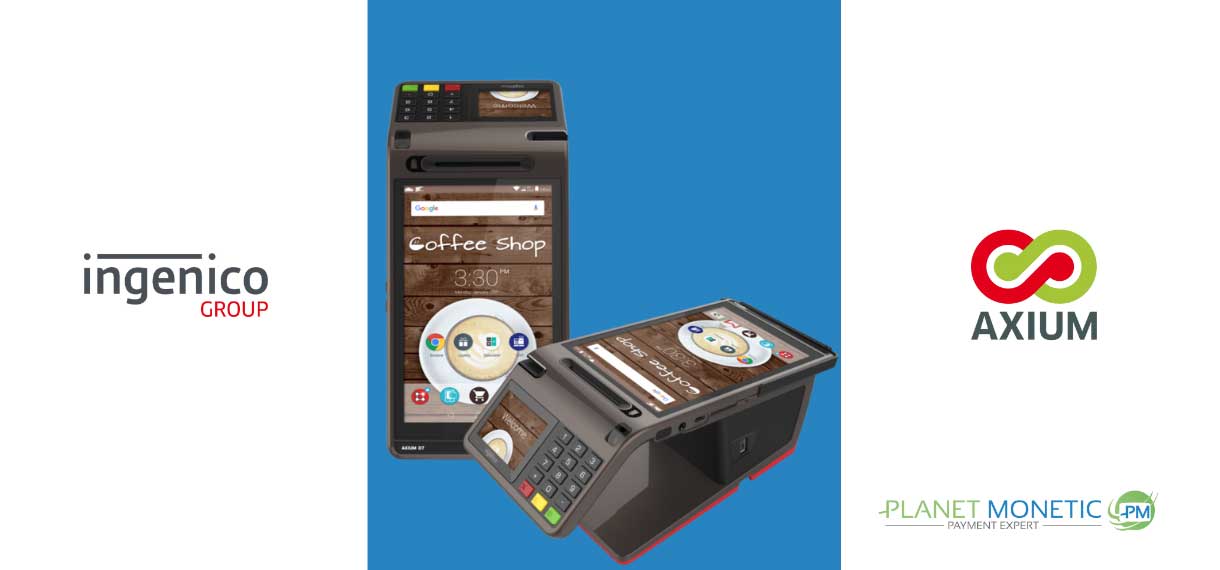 Get closer to your customers!
Designed for retailers, Axium accelerates the digitisation of points of sale by providing access to all the benefits of an open Android operating environment, combined with the proven security and stability of the Telium TETRA operating system. Ingenico's Axium D7 tablet is a mobile payment solution that runs on Android. It directly integrates the payment function for bankcards, smartphones and connected watches.
A truly comprehensive solution for merchants with enriched business content
This solution can be compatible with professional and experienced cash register software publishers, such as the @Bill cash register application developed by Fülle, which provides the services best suited to each business sector.
If your cash register solution is not compatible, don't hesitate to contact us. We have a development kit and/or the tools to integrate your Android application while adding payment functionality.
Axium benefits for POS integrators and merchants
More differentiation, more revenue thanks to service-oriented solutions for merchants, simply and efficiently. More services, more cross-channel business solutions to develop the merchant business.
A mobile payment and collection solution
A simple, lightweight, high-performance product
Access to your business applications on Android
A secure environment connected to the Cloud.
Planet Monetic presents Axium D7 from Ingenico
Take orders, collect cash and manage your business

Much more than just a checkout, the Axium D7 checkout solution enables retailers to order, collect, accept all payment methods and simply manage the point of sale from a single access point.
Simplified checkout

Order, send, print and collect in record time and take your business to the next level.
Integrated payment
Accept all payment methods: contact/contactless payment, QR Code mobile payment.
Mobility
Ultra-light, this cash register has been designed for retailers who need to take orders and collect cash on the move.
Monitoring your business
Analyse your sales, build customer loyalty, manage employees schedules and control your stocks
All-in-one cash register

Design and compact, this cash register combines all the essential functions of a point of sale in a single product (cash register, payment, thermal printer, customer display, camera, audio kit, web access and Playstore).
Cloud service center
Access Ingenico services to manage a fleet, administer the tablet remotely, carry out security updates and provide a transactional and cross-channel reporting service.
The added value of the INGENIC AXIUM D7:

Save time
Increase your turnover
Simplify your tasks
Increase customer loyalty
Contact us!