How do you configure ticket printing on your electronic payment terminal?
Find out how to manage the printing of your CB tickets on all your payment terminals.
Thanks to our electronic payment technicians, we can regularly provide you with technical tips to improve the day-to-day use of your payment terminal.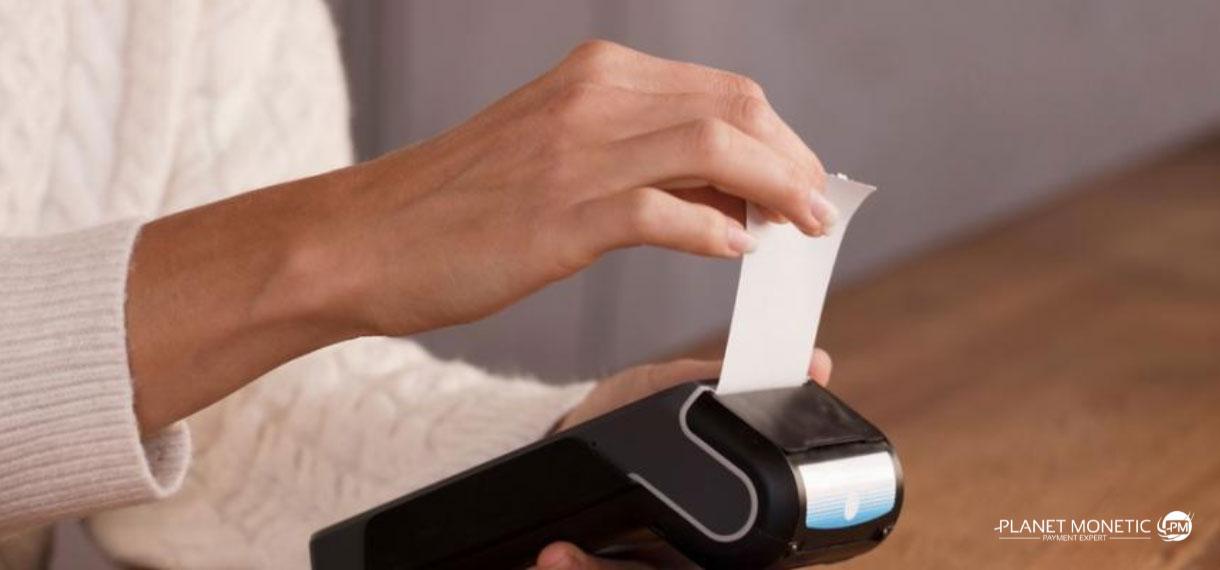 No more automatic printing of till receipts and credit card slips
Already postponed until 1st of April , the abolition of automatic printing of till receipts has been postponed again until the summer (1st of August or 1st of September).
Under the AGEC Act, till receipts will no longer be printed automatically by retailers. Customers will have to request a printout if they so wish. Retailers, for their part, are obliged to inform customers in a legible and comprehensible manner, with a display at the point of payment.
This change is motivated by the fight against the hazardous substances present in till receipts and to remedy the significant waste represented by these receipts (30 billion till receipts printed each year). See the public service article.
Services concerned:
Credit card vouchers;
Vouchers and promotional tickets;
Vending machine tickets.
Substitution solutions:
SMS;
Email;
QR code;
A message in the buyer's banking application.
Setting up payment terminals
Find out how to set the parameters of each range of payment terminal in order to choose credit card ticket printing
Pax Technology
Minimum version of payment application: 1-1-75
Ingenico
Verifone