ATEX TPEs for service station safety
New European directive to secure CB cash dispensing in certain "high-risk" areas.
As a notified body. Ineris carries out assessments and certifications of your electrical and non-electrical equipment in accordance with the ATEX Directive 2014/34/EU.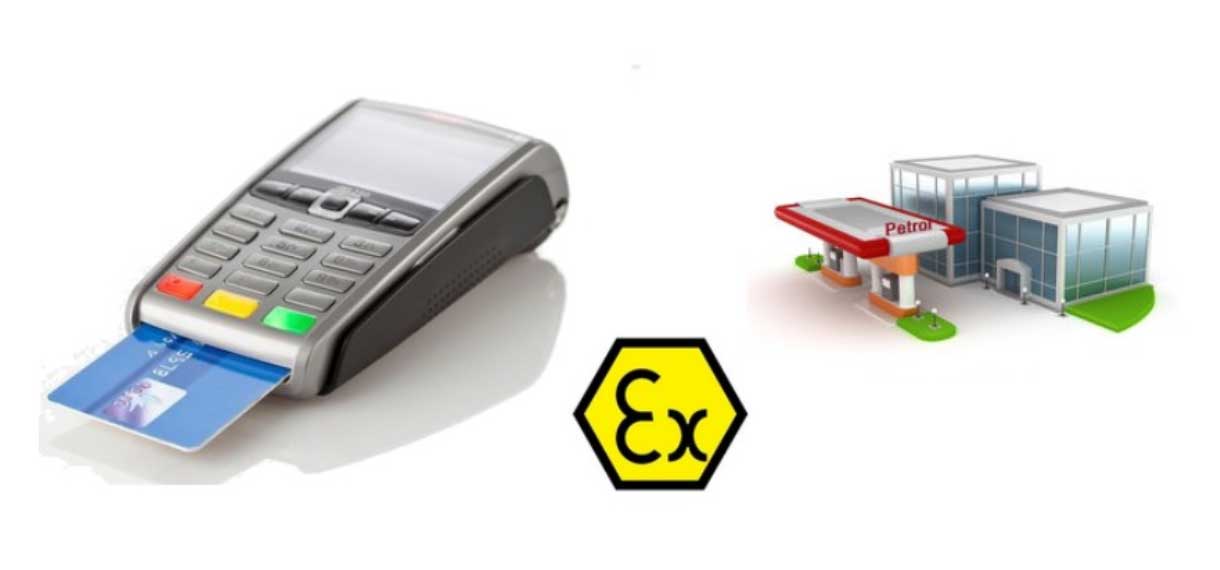 ATEX standard for PLC terminal
Like Directive 94/9/EC, Directive ATEX 2014/34/EU applies to equipment and protective systems intended for use in potentially explosive atmospheres. However, all electrical or non-electrical equipment (mechanical, pneumatic, hydraulic, etc.) is covered by this directive, provided that it has its own source of ignition.
For example, an atmosphere can become explosive depending on local and operational conditions. This atmosphere is a mixture of air. Under atmospheric conditions, of flammable substance(s) in the form of gas, vapour, mist or dust.
INGENICO has therefore obtained Explosive Atmospheres certification. These technologies are installed in terminals to secure VSE connections in sensitive environments (e.g. petrol stations, oil bases).
By relying on the INGENICO Telium 2 and Tetra. Planet Monetic will be able to guide you in the choice and installation of the monetic solution best suited to your needs.