Apos A Ingenico banking terminal

The APOS A8 is a portable payment terminal from the Ingenico range designed to speed up the payment process. It integrates all the tools of a complete point-of-sale into a portable terminal to deliver a state-of-the-art user experience.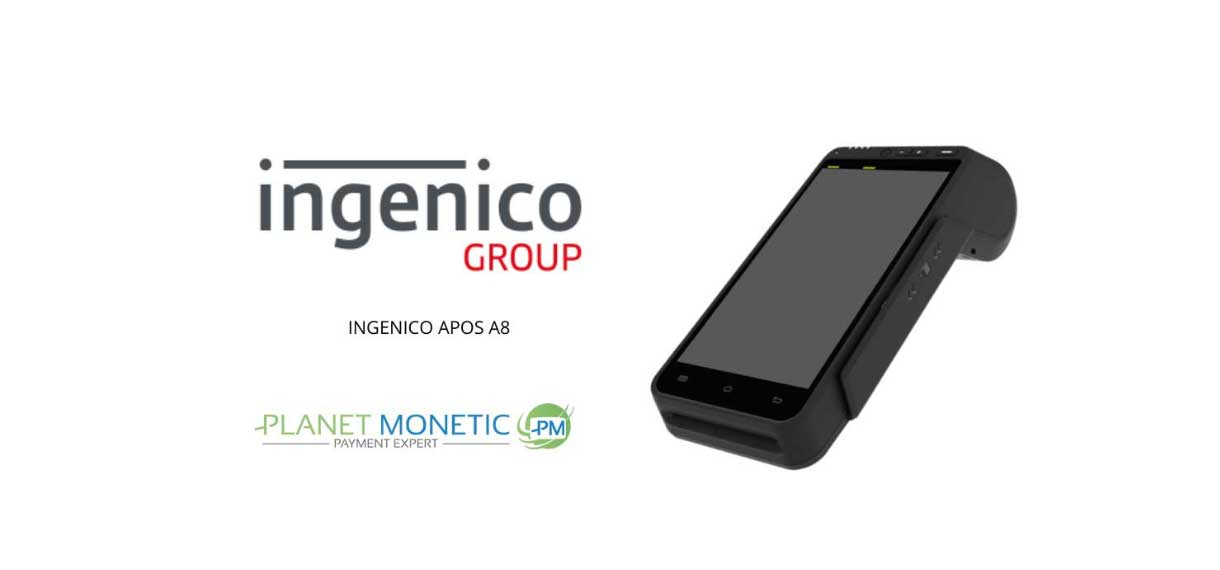 A new mobile payment model
Ingenico's APOS A8 is a compact, all-in-one mobile payment terminal. It offers many intuitive features inspired by smartphone applications. This terminal is the most integrated point-of-sale solution, providing an entire merchant till in the palm of one hand.
All payment options
The APOS A8 speeds up the payment process and supports a wide range of uses, including cash collection, loyalty programmes, parcel delivery and location-based services. This terminal supports all traditional contact and contactless payment options, as well as alternative payment methods such as QR codes thanks to the camera.
An all-in-one POS solution that facilitates commerce and works seamlessly with Ingenico's service support platforms, covering everything from fleet management to payment application upgrades.
Business-centric user interface
With a clear contactless zone, large 5.5″ touch screen and powerful processing capabilities, the APOS A8 enhances usability and speeds up verification.
Safe and secure payment
Backed by international payment security certifications such as PCI-PTS 5.x, the APOS A8 offers a secure payment acceptance service.
Maximum network availability
Offering full-spectrum wireless connectivity (4G, 3G, GPRS and WiFi), the APOS A8 provides the highest point-of-contact flexibility while optimising communication costs.
Product advantages

Full PCI PTS v5 configuration.
4G, 3G, GPRS and WiFi
Smart card reader (contact/contactless)
Contactless and NFC
5.5-inch touch screen
L x W x H (mm): 185 × 86 × 64
Weight (g): 470
Battery 2600 mAh / 7.2V
Front and rear camera