Alipay - The new growing payment method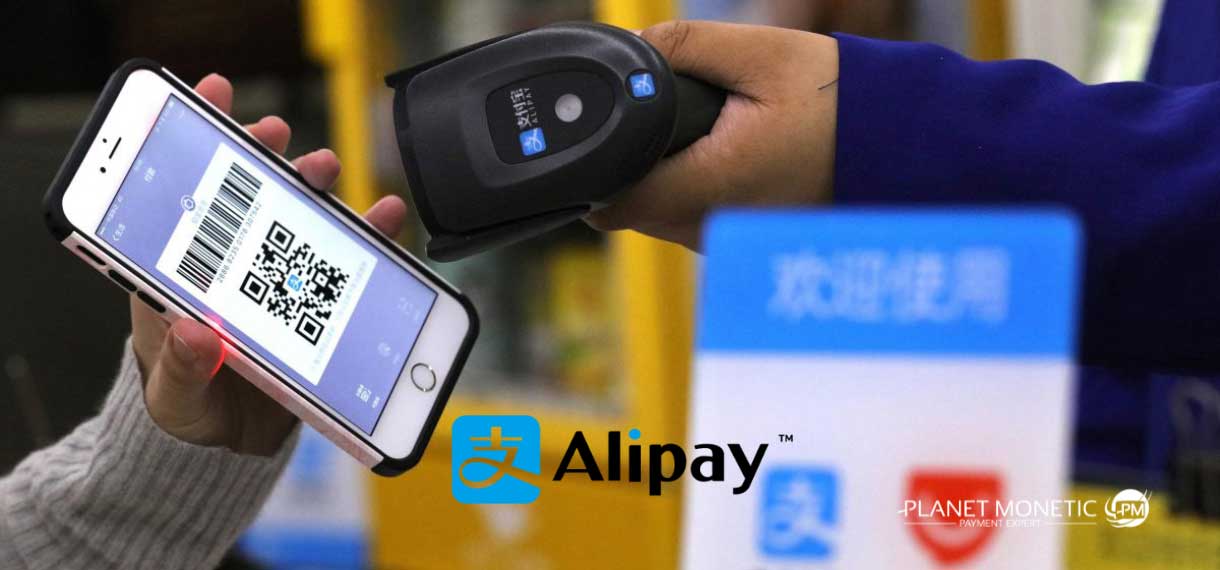 Emergence of a new payment method
Alipay has recently been trying to gain acceptance for this solution in Western countries; There is a growing demand for this method of payment, particularly on tourist sites.
What is ALIPAY?
Alipay is the payment solution of the ALIBABA group, better known by the name of its website Aliexpress.
It is the Chinese leader in e-payment, with 100 million daily transactions and more than 520 million active users.
What's in it for France?
Chinese tourism, which has a strong presence in France, is generating increasing demand from French retailers who want to equip themselves to accept this means of payment.
How does it work?
ALIPAY users do not have a payment card, but a smartphone application that generates a QR code.
To cash an ALIPAY transaction, the merchant needs a payment terminal equipped with a QR code reader and the ALIPAY merchant application.
Is Alipay available in France?
At present, the AXIS centralised electronic payment solution can accept this payment method via ICMP hardware coupled with a smartphone.
Diagram of the proposed architecture with ICMP hardware: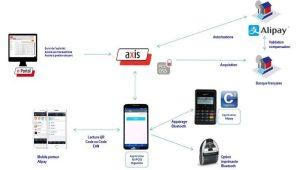 More "traditional" stand-alone solutions are currently being developed to facilitate the acceptance of this means of payment.
Any other questions? Please do not hesitate to contact us for any further information.