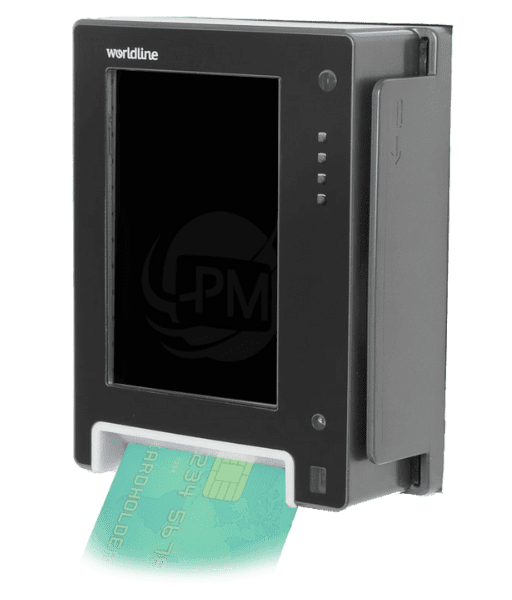 Terminal for Wordline Valina
The POS machine worldline Valina is an all-in-one automated banking terminal. It operates as a stand-alone electronic payment system and accepts all means of payment in self-service/unattended mode.
POS machine all-in-one self-services/unattended
PCI PTS 4.x certified, the Worldline Valina PLC POS machine is extremely competitive in its field. Firstly, it enables operators to use value-added business applications. Secondly, with its single module, the POS machine is versatile and easy to use. What's more, it adapts to any EVA-compatible kiosk, vending machine or other terminal box. However, it only works as a stand-alone terminal with the CTEP integration protocol.
This all-in-one vending machine terminal accepts all electronic payment methods including contactless cards and devices, as well as chip and magnetic stripe cards. It also enables merchants to easily use value-added business applications. The POS machine Valina fits into any kiosk, vending machine or other EVA-compatible terminal box.
AN easy-to-integrate PLC terminal
Worldline's POS machine Valina is intuitive, ergonomic and modern. It features a 3.5″, 64K RGB multimedia touch screen, supporting PIN code entry. Its standard EVA size makes it easy to integrate on most kiosks.
The Valina vending machine terminal incorporates guided assistance to facilitate the customer experience, including card insertion and contactless swiping. The robust, scratch- and impact-resistant glass screen reduces reflectivity and offers exceptional legibility.
What's more, the security of the Valina device is certified vandal-proof as well as waterproof. This enables the POS machine to withstand a wide range of climatic conditions. Thanks to its flexibility and adaptability, the device can be perfectly integrated into a vending machine, an order terminal, a ticket dispenser and time clock, a shopmaster or integrated cash register, as well as a payment terminal with third-party software.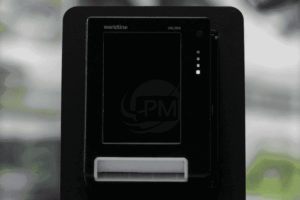 Compatible with Android platform
The main advantage of the POS machine Valina, which sets it apart from other stand-alone monetic payment terminals on the market, lies in its Android platform, which supports high-value business applications. The terminal is powered by a fast processor running Android, offering unrivalled performance and flexibility.
This reliable operating system is integrated into numerous platforms, devices and systems worldwide. Integrated power management, optimized by proximity detection and external signaling, reduces environmental impact and operating costs.
The POS machine Valina can also be used as a communication tool, thanks to its multimedia touch screen and Android operating system. Using digital signage, for example, to advertise promotions.
Specifications & Advantages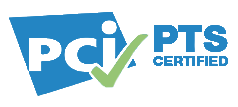 Certified PCI PTS 4.x, SCRED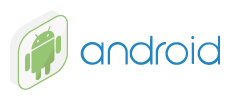 Android platform compatible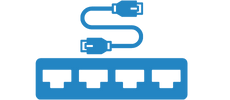 Ethernet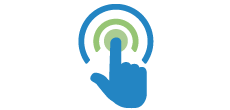 Capacitive RGB sensitive screen