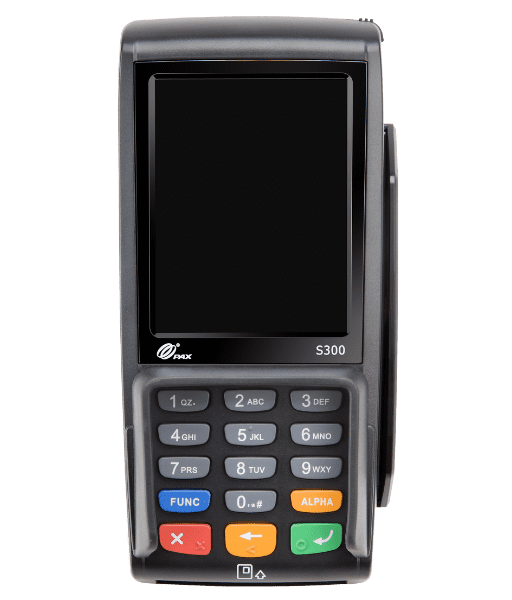 Pax Technology S300
The S300 pinpad from Pax Technology is a client unit that can be coupled with the A80 fixed POS terminal or used as a stand-alone centralised (integrated) monetic system linked directly to the till software.
Pocket-sized design in a powerful equipment
A high-performance client box
The Pax S300 is the most reliable pinpad in the Pax Technology range. It is extremely efficient in terms of size and performance. Its wide choice of cables means it can adapt to all retail environments. What's more, this connected pinpad has a 3.5-inch colour touch screen. This ensures an excellent user experience at the counter or kiosk/automate.
The S300 is the high-performance retail payment solution for merchants who want to offer high levels of transaction security. In addition, it supports card insertion and contactless payment. It also accepts magnetic stripe cards and electronic wallet solutions.
A complete pinpad

Secondly, this Pinpad has been designed using cutting-edge security methods. It complies with PCI PTS 4.x and SRED standards and encrypts all transaction information. It features a colour touchscreen and speaker, and comes with a 32-bit ARM11 processor. The Pax S300 has huge amounts of memory for multimedia performance.
It can also operate in "connected pinpad" mode. All you need to do is connect it directly to the retailer's POS solution (with integrated monetic). However, it can also be operated in a more traditional way by being linked to the A80 fixed POS machine. With its USB and LAN connectivity options, it offers everything retailers could wish for in a sleek, elegant payment device.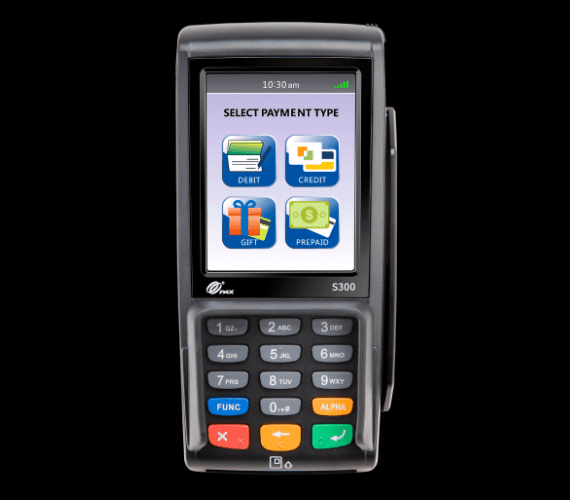 Specifications & Advantages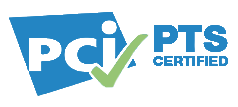 Certified PCI PTS 4.x, SCRED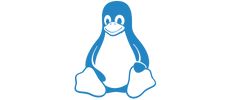 Linux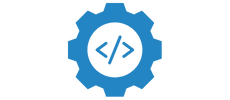 CPU: 32-bit ARM11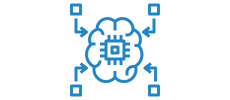 Memory: 192MB