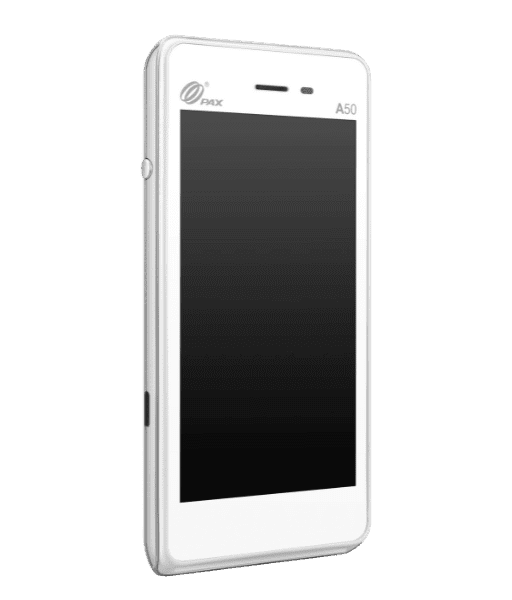 Pax Technology A50 portable banking terminal
The A50 terminal from Pax Technology is a pocket-sized Android payment solution, a simple, fast and compact payment smartphone. A banking terminal designed to offer the best of Android in a lightweight, robust and highly elegant design.
The finest mobile payment
solution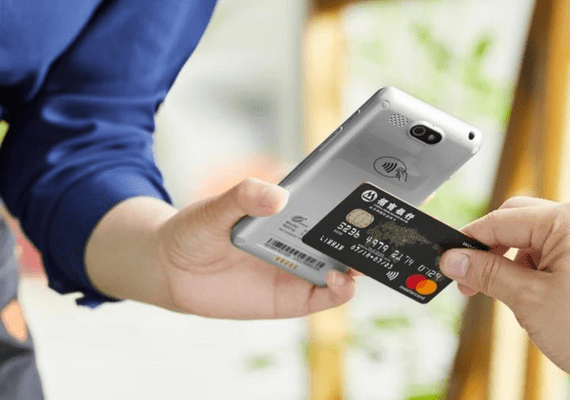 An all-in-one terminal
The A50 payment terminal is a portable, mobile Android EMV & PCI 5 certified payment solution, equipped with the latest technology in a slim pocket format just 12 minutes thick. This means it fits comfortably in pockets and is perfectly suited to the need to take payments on the move. What's more, designed to reduce its environmental footprint as well as costs, the A50 can send receipts by SMS or e-mail. However, this payment terminal can be paired via Bluetooth with an existing printer.
More than just a payment terminal
The Pax A50 from Pax Technology is a state-of-the-art payment terminal. It has a large capacitive touch screen, a payment device on the back and a slot for inserting bankcards. Secondly, it has powerful built-in cameras and a battery that lasts all day. Finally, this terminal has cloud messaging and GPS (available from the PAXSTORE) for geolocation and receiving various types of information.
Support for a wide range of payment methods

This bank terminal accepts a wide range of payment methods. You can pay by card in contact or contactless mode. So it handles all types of payment, anywhere, at any time, and in an instant.
Specifications & Advantages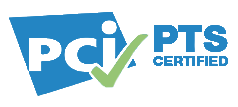 Certified PCI PTS 5.x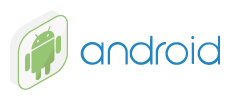 Android 8.1-based Paydroid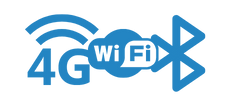 4G, Wifi, Bluetooth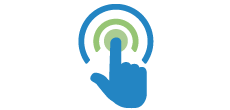 Capacitive sensitive-screen