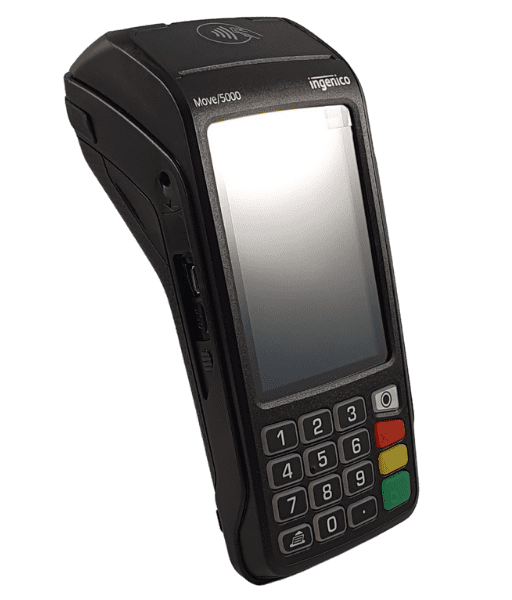 Ingenico Move 5000 portable banking terminal
Thanks to its mobility, the Ingenico Move 5000 portable payment terminal features a large 3.5-inch touch screen that also works with a stylus and has a colour display.
An innovative terminal
Designed using innovative materials. The Move/5000 includes the latest mobile communications technologies (WIFI, 4G/3G/GPRS/GSM and Bluetooth). This INGENICO payment terminal complies with data security standards and can be used anywhere, at any time. Offering optimum flexibility, the device maximises network availability while reducing communication costs. Designed for both indoor and outdoor use, the Ingenico payment device has an extended battery life. With its small dimensions, this bankcard-operated device is the ideal companion for retailers who need to be mobile when collecting cash.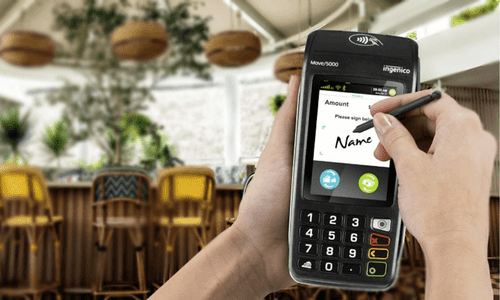 Accepts all types of payment
This Ingenico Move 5000 mobile payment terminal is compatible with all types of payment (magnetic stripe or chip cards). It also supports contactless payments and the latest payment methods. These include electronic wallets (N26, Paylib) and mobile payment applications. These include Apple Pay for Apple devices (iPhone, iPad, iWatch), Samsung Pay for Android smartphones, etc.
An application marketplace
Equipped with a 3.5 inches colour touch screen, the Ingenico TPE Move/5000 has an ergonomic and instinctive interface, perfectly integrated with the use of applications. You benefit from a single platform. And unrivalled, reliable connectivity for deploying and managing your choice of payment applications as well as business applications (discount application, loyalty application, electronic signature application, virtual money collection application, etc.). Open to the world of "business" applications from the Ingenico Marketplace, the Move/5000 revolutionises both the user experience on a mobile payment terminal. And the payment process at the point of sale.
A powerful and recognised operating system
The TELIUM Tetra operating system federates the world of payment applications in which the Ingenico Group is the expert. The Move 5000 incorporates the best security mechanisms to protect data confidentiality, while hosting HTML5 applications.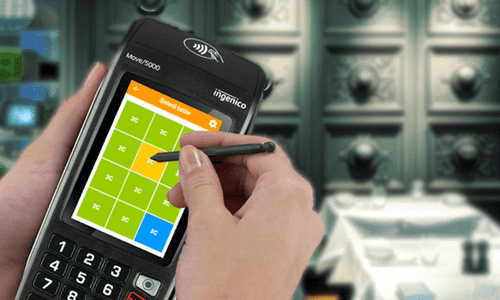 Specifications & Advantages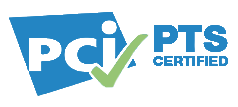 Certified PCI PTS 5.x, SCRED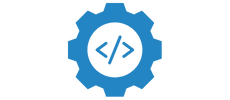 Telium Tetra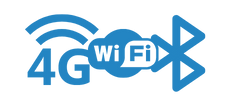 4G, Wifi/Bluetooth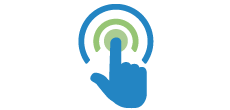 Touch-sensitive RGB screen