mPos Youtransactor uCube Pad
The uCube Pad is an mPOS from Youtransactor, a unique card payment solution. This payment device democratises card acceptance, both in-store and on the move.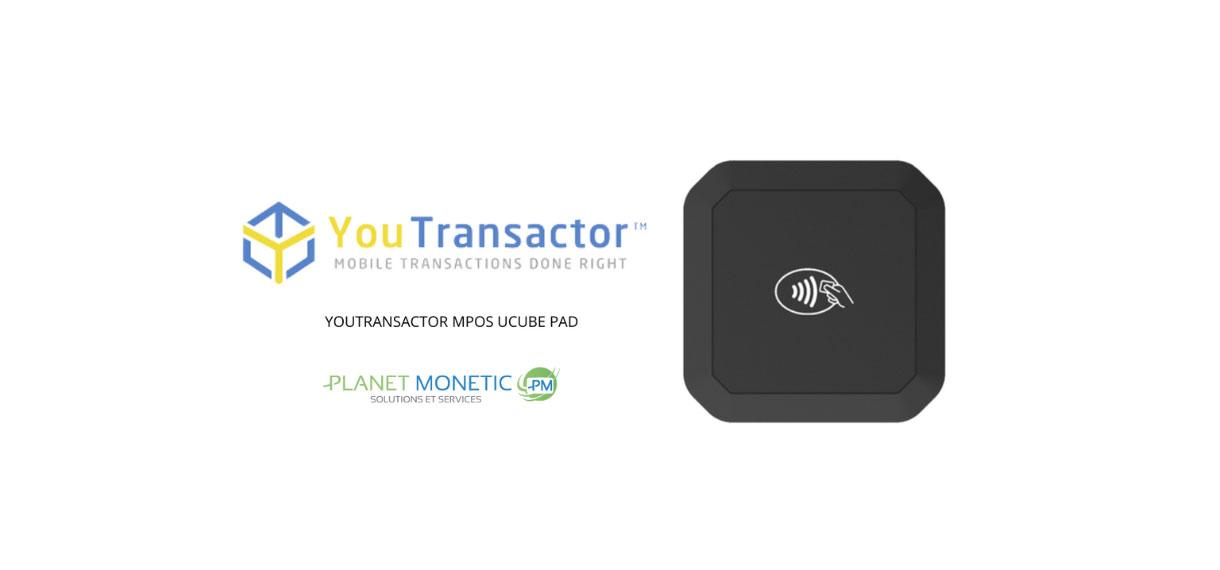 Incomparable design
The uCube Pad has a slim, elegant design that defies the size of a basic smartphone. The mPos from Youtransactor is a payment terminal focused on mobility, size and cost. This model is the result of a great deal of innovation in terms of design, with the aim of breaking away from the traditional model of terminals with a screen and keyboard.
Simple, pleasant payment acceptance
This mPos is characterised by its small size and above all its ability to be completely autonomous (4g, Wifi, Bluetooth). As a result, it meets users' expectations in terms of payment acceptance.
The uCube Pad speeds up the payment process and supports a wide range of payment methods, including contactless cards, ApplePay, GooglePay and QR code payments. With a view to respecting the environment, the terminal offers dematerialised payment receipts to avoid the use of paper.
Payment transactions are managed securely between the professional's Android device and the payment terminal, via a direct connection to the payment gateway or the Acquirer.
Advantages

Bluetooth available
Wifi available
3G/4G
Compatible with IOS/Android
EMV, PCI 5.x certified
L x W x H (mm) : 74 x74 x 20
Weight (g): 100g
320 x 240 pixels
Nano SIM
USB-C port for charging the uCube Pad
Compatible with Apple Pay and Google Pay
Withstands extreme temperatures (-20°/50°)