mPos uCube Touch Youtransactor
The uCube Touch is an mPOS from Youtransactor, a unique card payment solution. This payment device democratises card acceptance, thanks to its high-performance payment microprocessor.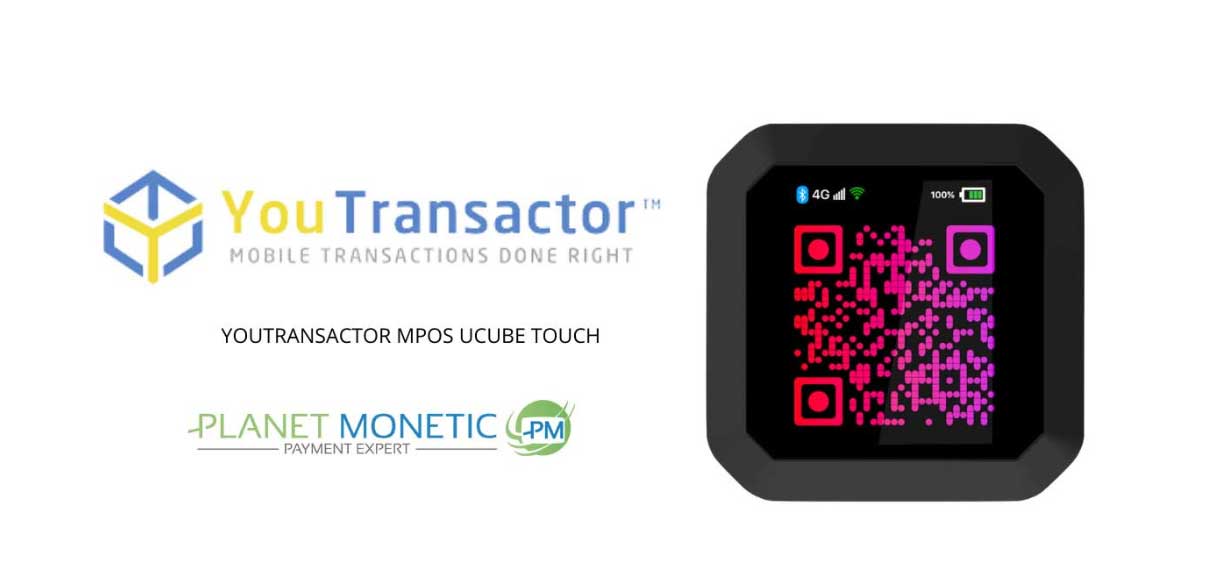 A mini payment box

A colourful experience
The uCube Touch has a slim, elegant design, but also a size that defies that of a basic smartphone. Youtransactor's mPOS has a colour screen with an STN display for better contrast and legibility in all types of lighting. The uCube Touch has a wide range of colours and a capacitive screen to improve interaction during payments.
uCube Touch performance
uCube Touch has the most secure chip in the history of payment terminals. YTSEC is the first system-on-chip to manage PCI and EMV security. It also operates in energy-saving mode, so the battery lasts much longer.
Unlimited payment acceptance
The uCube Touch supports a wide range of payment methods to meet users' needs. The mPos accepts contactless bankcard payments, QR code payments and payments via Apple Pay or Google Pay.
A long-lasting battery
The terminal and software have been optimised to improve battery efficiency. What's more, with the latest fast-charging technology, you can recharge the terminal in less time and carry out more than 200 transactions in a single charge.
Advantages of the product
Bluetooth low energy
4G lite: Low battery consumption while offering deep indoor coverage.
Faster Wifi up to 70m indoors and 250m outdoors;
USB-C port: Fast and convenient charging via your PC or power supply. Charges up to 50% in just 1 hour.
Nano SIM: Connects to your favourite mobile network
QR code: SmartMatrix technology to display digital receipts and payment coupons.
L x W x H (mm): 74 x74 x 20
Weight (g): 100g
Colour display: improved contrast and stunning legibility in all lighting conditions
Wide range of colours for dynamic visuals on your terminal
Capacitive key for improved reliability and touch sensitivity to facilitate payment interactions
320 x 240 pixel resolution